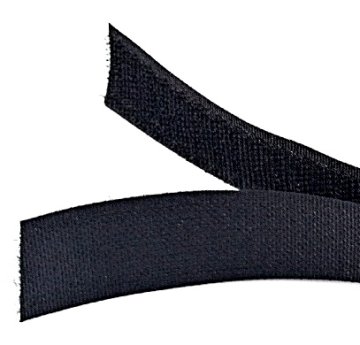 Velcro tapes are used for various technical purposes. It consists of two parts, hooks and loops and only together they make a complete fastening. 
There is a velcro tape which is not made from two parts. Back to back velcro tapes has loops on one side and hooks on the second one. So the fastening is only on one tape, not two. 
These tapes are offered in different types. Some of them can be sewed-on and others are self-adhesive. In our store, you can find velcro tapes in various widths starting at 1,6 cm to 10 cm. 
Self-adhesive velcro tapes do not have to be sewn but it is designed to be glued. It consists of two parts as the sew-on tapes but on the second side of the tape is adhesive glue covered by plastic foil. 
We offer all of these velcro tapes by meter so you can order exactly the right amount for your need.