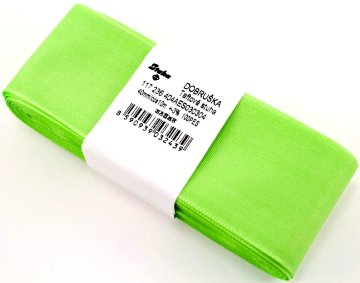 The most commonly used ribbons are taffeta ribbons. It is not washable but it is very decorative and cheap though. 
It is used for Easter & Christmas decorations, feasts, and other festive events. It can be used, but also as hair decoration, or for making toys and crafting with children.
Czech made taffeta ribbons are offered in many colors and widths. We sell these ribbons by meter so you get the exact amount you need.