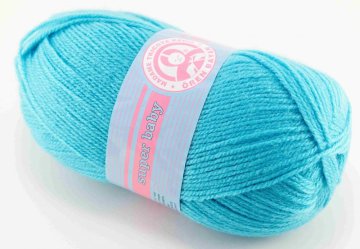 Super Baby acrylic yarn is extremely suitable for knitting clothes for babies, including newborns, and for other children.
It is very soft and pleasant to the touch. Another advantage is that this yarn does not bite at all.
One ball of Super Baby yarn weighs 100 grams and there is 360 meters of yarn on the ball. For comfortable work with this yarn, we recommend knitting needles or a crochet hook in sizes 3 - 3.5.