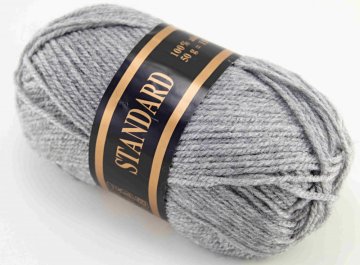 Acrylic yarn Standard of medium thickness, which we offer in 38 color variants.
It is a universal yarn that can be used to create accessories or to knit clothes.
One yarn weighs 50 grams and has a coil of 150 meters. We recommend a hook or needle with a size of 3.5 to 4.5 to work with it.