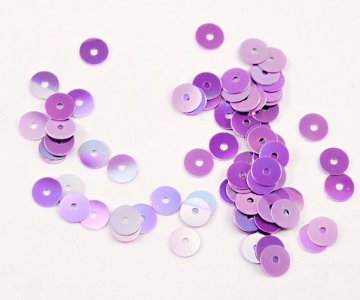 Sequins are widely used to decorate formal and daily clothing.
It can be attached by sewing-on or it can glued-on. We offer sequins that are sold separately.
Elastic sequins can be used as elastic shoulder straps. 
Sequins are very often used on dance dresses, figure skating, gymnastics, or for making costume masks. Almost every wedding is decorated with sequins or glitters.