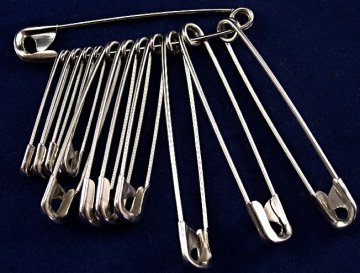 Safety pins can be very useful for various purposes. 
Pins can be used to temporarily attach two materials together. You can also use it if you need to thread elastics through hollow braids or tunnels. 
We offer safety pins in silver, gold, and black color in various sizes. Every package includes 12 safety pins.