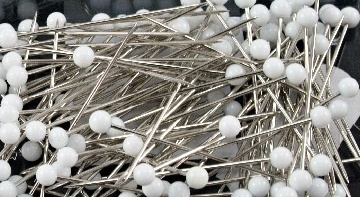 The pins with colored tops are used for textile pinning. These pins are extremely sharp so it is really easy to pin them into the fabric or canvas. Pins heads are made from plastic or from the glass. 
Metal pins without tops (heads) are designed for use in technical projects. 
You can use very short metal pins to make Christmas balls or Easter eggs from polystyrene.