Kordonet cotton yarn sizes 10 - 80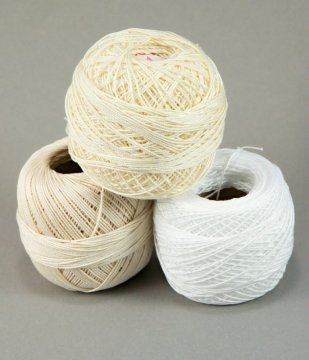 Traditional Czech cotton crochet and knitting yarn, which is very thin. It is used for crochet blankets, tablecloths, and Christmas decorations, it can also be used for bobbin lace making.
We offer this yarn in three colors and in six thicknesses.
The strongest is Kordonet number 10 and the thinnest is number 80.