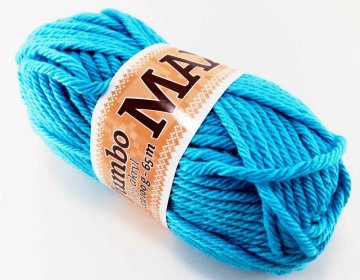 Extremely strong twisted acrylic yarn Jumbo MAXI.
It is most often used for the production of modern winter hats and scarves. The yarn is really strong and therefore knitting is very fast. The yarn is pleasant to the touch and does not itch.
The yarn weighs 100 grams and the length of the yarn is 65 meters. We recommend using a hook or knitting needles of size no. 9.