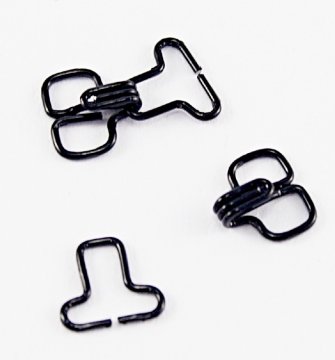 Hooks and eyes fastening are one of the most classical fastenings.  
It is used as an additional fastening for trousers, skirts, handbags, costume vests, corsets, wedding dresses. It is also used for stopping the trousers zipper from accidentally open. 
It is made of round wire of various thicknesses in silver or black color.