Dolphin Baby acrylic yarn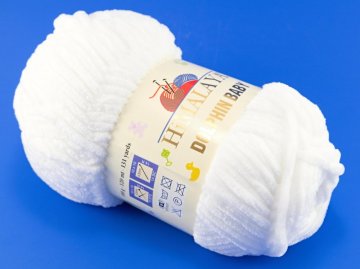 Strong acrylic soft yarn Dolphin Baby chenille character, which is perfect for knitting and crocheting children's scarves, hats, blankets, etc.
The advantage is that thanks to the strength of this yarn, the knit increases really fast.
The yarn is very pleasant to the touch and not itching.
One yarn weighs 100 grams and has 120 meters of yarn on it. We recommend using knitting needles or a 6.5 hook.