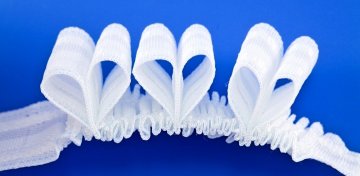 When sewing curtains and drapes, we need to solve their pleats. A curtain pleat tape is used for this purpose. With its help, we can fold the curtain as we wish. 
We also offer curtain plastic and metal rings.
Curtain hooks can be threaded or sewed-in to the curtains or drapes.