Cotton yarn for knitting and crocheting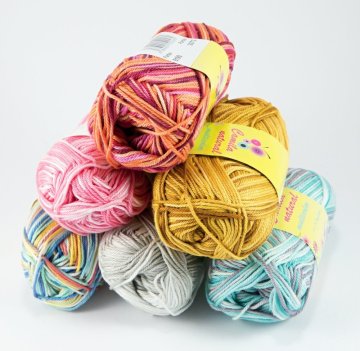 A category of cotton yarns is prepared for believers of creating from natural materials. We offer yarns made from cotton fibers. With these yarns, you can create crocheted or knitted products that are pleasant to the touch, working with them is a caress for the soul.
Cotton yarns are used to knit or crochet summer knitwear, hats, sweaters and slippers for children and babies, but also for adults. In addition to clothes, cotton balls can also be used to make toys, which can be stuffed with hollow fiber, or ORGANIC buckwheat husks. At the same time, we also offer safety eyes and muzzles.