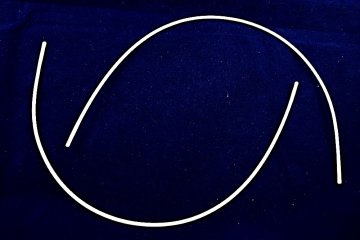 Bra underwire is surface-repaired metal wires that can be used to replace a damaged underwire in our bra.
Have you ever lost a bra underwire in the washing machine? You don't have to be in despair. Take a tailor's tape measure and measure the length of underwire you have left. Compare this information with the information in our offer and you're done. The favorite bra will continue to serve.
The underwire in meters is used as reinforcement for the hems of gowns, wedding dresses, carnival costumes, corsets, and wherever we need the edge of the hem to be distinctive and keep its shape.