Bra, swimwear and lingerie components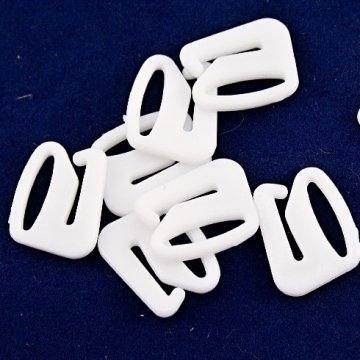 Perhaps every woman ever needed to repair her underwear, or a swimsuit, or a bikini.
For this occasion, we have in our assortment spare bra underwire, bra and swimsuit fastenings, bra rings, and shorteners.
The finished bra straps will make it easier for you to work with the replacement of this underwear part. We also offer strap rubber, from which you can make the straps yourself.
For those of you who have problems with a small bra volume, we offer bra extensions that are either sewn on or bra extensions that are detachable and usable for another bra.
They are therefore very suitable for those who do not make friends with the needle and thread.
Underwire by the meter is used in wedding dresses, evening dresses, carnival costumes, corsets, or as reinforcements in sewn handbags. Silicone straps can be used wherever we require strap transparency.