Bias Bindings & Bias Insertion Pipings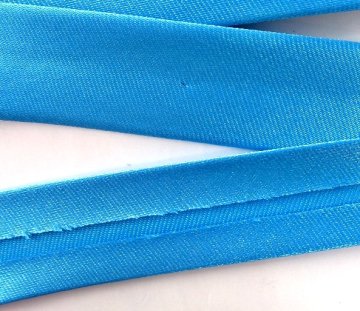 Bias bindings are pre-folded stripes and it is used for edging and embedding the edges of textile products that are not straight. If we lined the round shapes with straight cut material, we would make folds of the cloth on the edge, which are not desirable. I can also be sewn on the edges of other textiles that we need to decorate. Bias bindings can be made from 100% cotton. Satin bias bindings are made from 100% polyester. 
Bias insertion pipings are ribbons with one decorative central line. It can be inserted into the seams to decorate them.