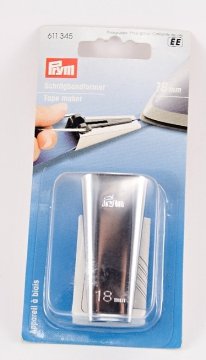 If you do not want to use any prepared bias bindings you can use this maker to create your own custom bias bindings. 
Keep in mind that you have to calculate with the doubled width of fabric because this maker will fold it over into half. If you need any advice on this topic please feel free to contact us. We will discuss your project with you and we will help you with its details.  
At the end of the process, bias binding needs to be ironed so it does not lose its shape.