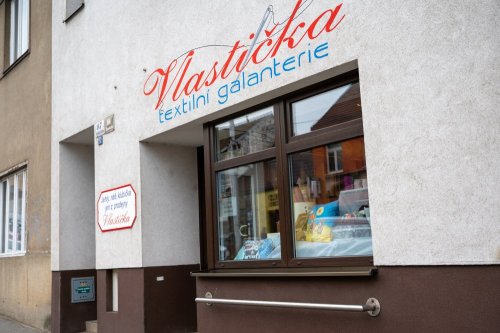 Who are we?
We are a family company with a long tradition engaged in the sale of haberdashery. Our shop is located in Brno in the Czech Republic and has been established more than 20 years ago - the first customers could visit us in 1993. We opened the e-shop in 2014 after previous preparations. Nowadays, already the fourth generation of our family got involved and started to get acquainted with the business.
Our stock covers a wide range of products. We sell goods for sewing clothing, knitting and crochet, joyful moments spent on crafting with children or just by yourself, haberdashery accessories, and home textiles. After this long time, we have accomplished to gain a lot of experience and would be happy to share it with you. If you are not sure what to choose or need any advice, do not hesitate to contact us through messages or on our phone number +420 776 304 390. We always try our best to answer your questions as soon as possible.
Who are our customers?
Tailors, artists, designers, clothing repair shops, theatres, upholsterers, dance companies, schools, kindergartens, knitters, creative mothers, feast committees, and many more. Entrepreneurs will certainly welcome the information that we are VAT payers. If you are interested in ordering larger quantities of the goods, please, contact us, and we will try to adjust the price for you. This offer is available for entrepreneurs and non-entrepreneurs alike.
---
* Fields marked with an asterisk are required